KLAUS HEBMÜLLERS
HISTORY CORNER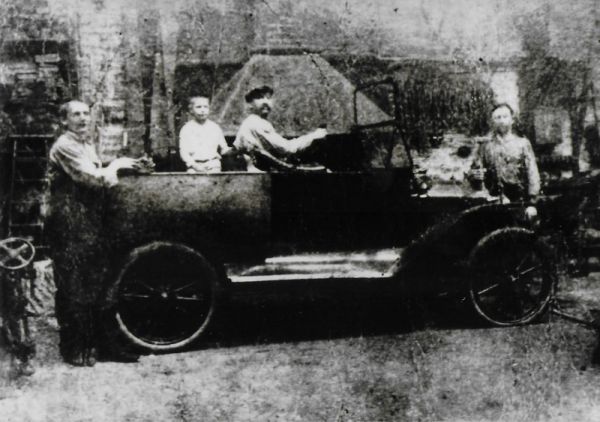 29. May 1915: My grandfather Joseph Hebmüller senior behind the steering wheel of a converted Brennabor automobile. The young boy behind him is my father Erich Hebmüller.
On a promotion tour in 1938 a VW Type 38 stopped at the Hebmüller factory. The young woman on the left with the white work coat is Lieselotte Hebmüller. The VW Type 38 was car number twenty two.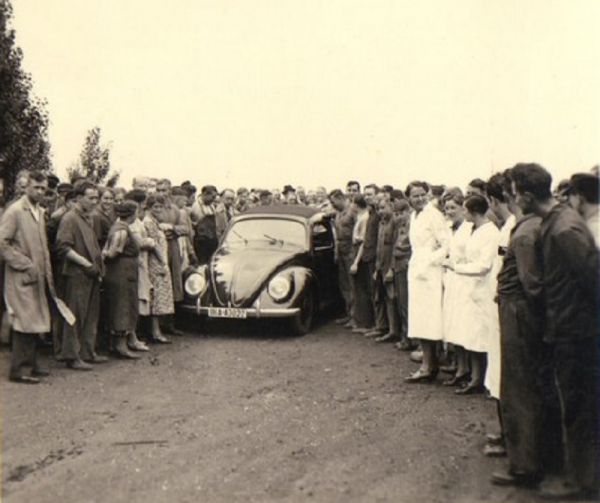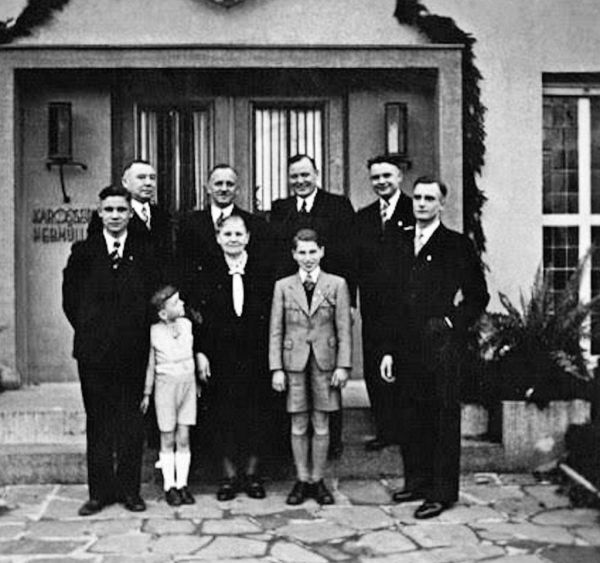 50th company
anniversary 1939
From left:
Herbert Hebmüller, son of Joseph Hebmüller junior
Joseph Hebmüller junior
me as a young boy
Emil Hebmüller
Elisabeth Hebmüller, widow of Joseph senior
Paul Hebmüller
Karl Heinz Hebmüller, son of Paul Hebmüller
Erich Hebmüller, my father
Siegfried Hebmüller, son of Emil Hebmüller
On this picture you see one of our early protptype with a OPEL in the background. On the left is an apprentice boy and on the right Mr. Rath, one of the coachbuild mechanics.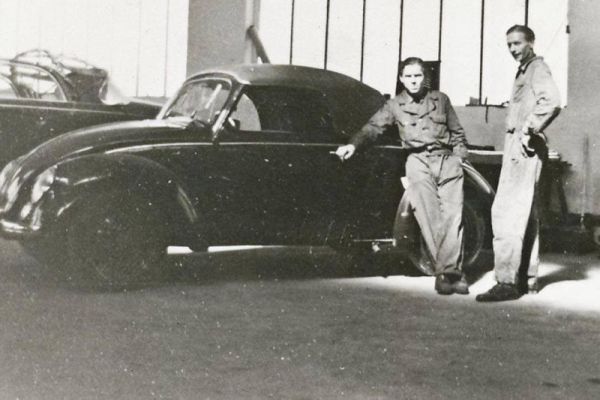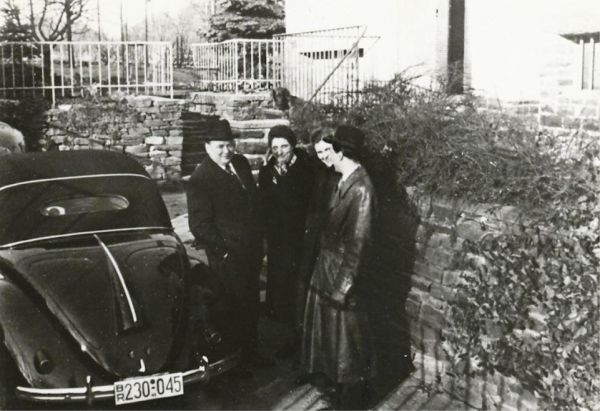 From left: Paul Hebmüller, Gerda Hebmüller (wife from Paul Hebmüller), Hannelore Rittersbach (daughter of a VW dealer in Kaiserslautern), Karl Heinz Hebmüller (son of Paul & Gerda Hebmüller)
Coupe trip to
Kaiserslautern
In 1949 an employee and me, drove the Hebmüller coupe to Karl Heinz Hebmüller in Kaiserslautern. At this time Karl Heinz studied at the college for coachbuild engineering in Kaiserslautern. The coupe was build out of a burned Type 14a body after the factory fire.

From left: Theo Grote, Hannelore Rittersbach, Karl Heinz Hebmüller and me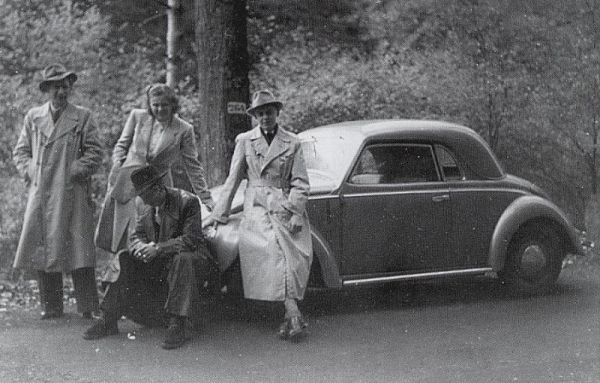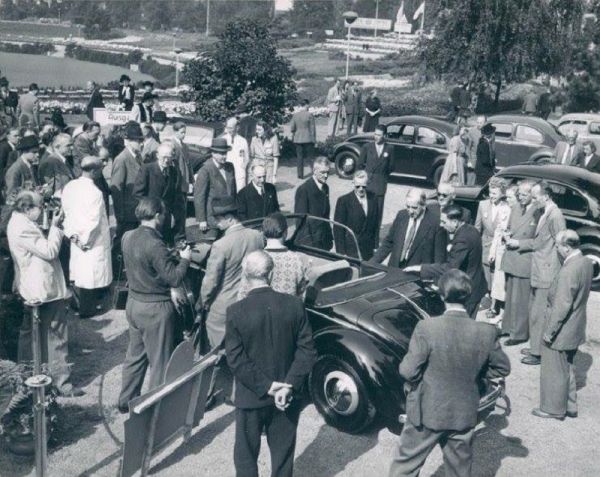 Automobile Show
Berlin 1949
In 1949 Hebmüller showed the Type 14A VW convertible on the first motor show after the war in Berlin. The man with the cravat (right beside the passenger door) is the governing mayor of Berlin Mr. Ernst Reuter.
Here you see Herbert Hebmüller (second from left) and Paul Hebmüller (third from left), working on a Veritas model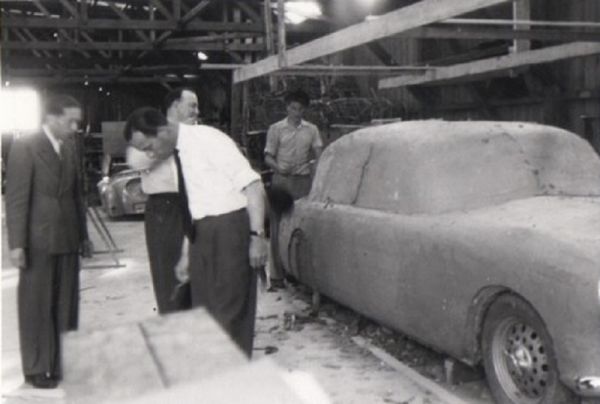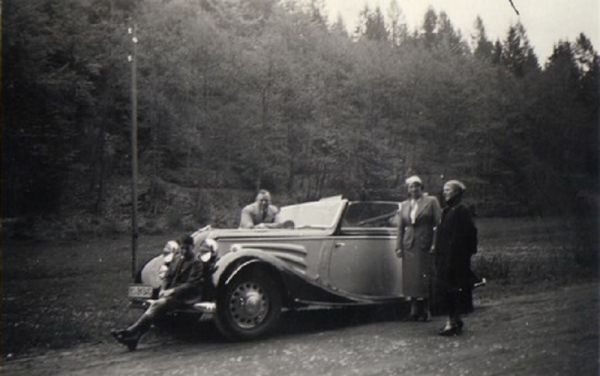 from left:

Karl Heinz Hebmüller
Paul Hebmüller
Gerda Hebmüller
Paul and Erich Hebmüller visited the old Wülfrath factory in the eighties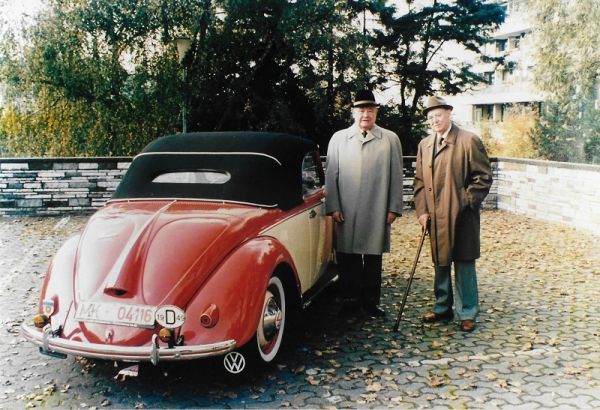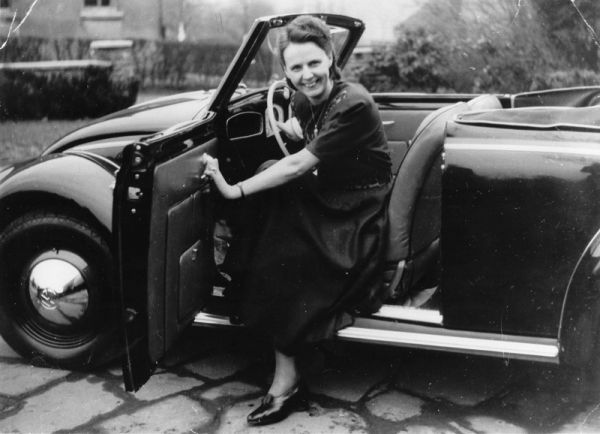 Lieselotte Hebmüller
June 1949
Here you see Lieselotte Hebmüller posing in the brand-new 14-00005 pre series Type 14A at the factory in Wülfrath
Lieselotte Hebmüller
2002
At the 100.000 km Volkswagen Meeting in Hückeswagen in 2002, Lieselotte Hebmüller had a seat in a Type 14A again. Many thanks to Jan Peter Henkels for this nice idea and the great picture.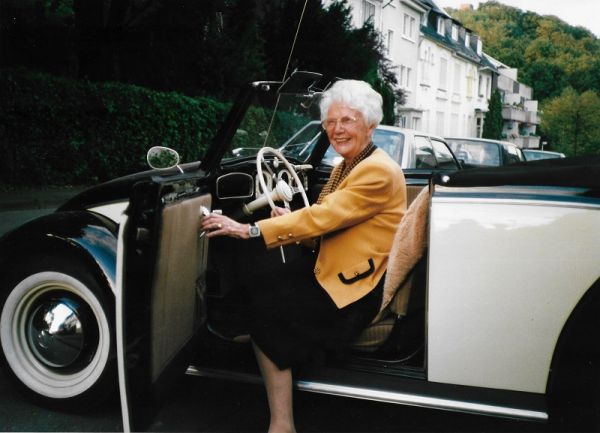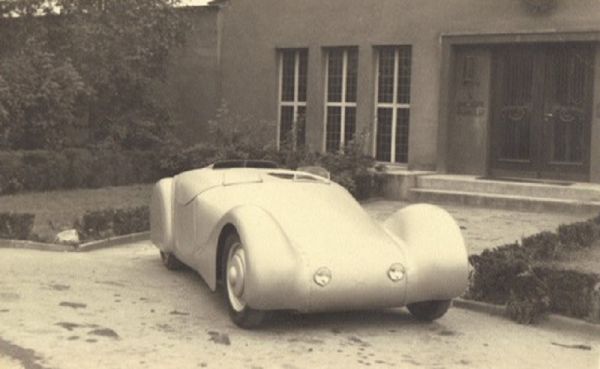 On this picture you see Gottfried Vollmers VW chassis based race car. Hebmüller build this unique car in 1948 for the tobacco dealer. Under the aluminium body shell is a very light tube frame.
Here you see the nice Type 14A Coupe with Lore Wittenschläger. She worked in the office of the Hebmüller factory.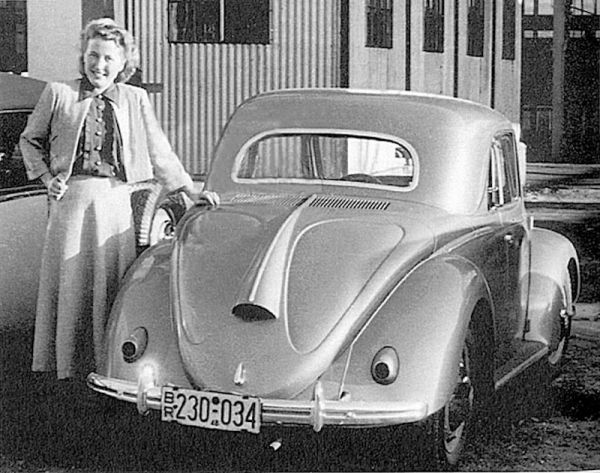 Copyright 2018 Hebmueller-Registry. All Rights Reserved.